The 3Legs Pilot Project is currently underway in 6 communities. Each community has: 
A local committee that has received training, identified qualified high school students who became the recipients of scholarships to attend the University of Fondwa and has been engaged in working with the students and their professors in the development of plan proposals in our Small Business Incubator Challenge.
3 scholarship students currently in their 3rd, 4th or 5th year at the University of Fondwa, studying agronomy, veterinary medicine, or business management, with a promise to return to their community to serve as professionals in support of community development after graduation.
Developed a business plan, which may be funded by the Raising Haiti Foundation if certain criteria are met. A plan for a farm and community supply store in Medor, one of the six pilot communities, has been approved and funded. This is a substantial step in that the hundreds of Medor smallholder farmers currently have to walk hours to get the most basic farming supplies
Is currently being considered to become part of the Smallholder Farmers Alliance's Tree Currency and Microcredit Program where farmers and their families are trained to plant and care for trees in exchange for credits that are redeemed for seed, farm tools, livestock and training.  Women in participating families are also eligible for small micro loans to empower business prospects. Experience has shown that the household incomes of the 6,000 farmers who are currently participating in this program have increased by 50 to 100% depending on the local circumstances. Family income of women participating in the micro finance program increases an additional 25% on average.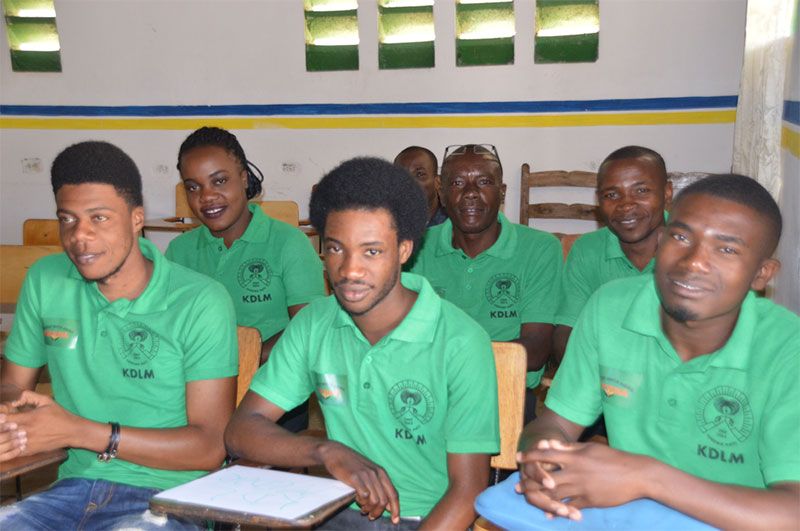 ---
Become a friend of 3Legs by making a regular monthly contribution of $30.